The long road north
We are into Day 4 of what Matt and I are now dubbing 'The Ginger Safari'. After a mad week of plugging holes in the boat, and throwing whatever we think we might need for 90 days into the car, we slid out of smoking hot San Fran and turned north.
Since then it's been 4 days of dodgy motels, long days behind the wheel, bad truck stop food, running out of gas, and big sky wonderment. It's also been 4 days of adjusting to living in each others pockets for Matt and I — par for the course on a big trip and nothing that lotsa laughs and an acceptance of each others emotional ebbs and flows can't make easy.
After sweltering in the heat of northern California and Oregon, we are now drowning in the rains of the Rocky Mountains, but the beauty of Canada is tough to beat…even in the rain. Seriously, if you haven't made it to Canada yet, get y'er bucket list out and add it to the top.
It's already been a morning of wins here in Canmore too, the highlight being Matty hunting down a gourmet deli that is currently vacuum packing 25kg (55lbs) worth of salami and jerky for us. We sampled some before buying….the hard part is going to be not eating it all at once…nom nom nom.
Edmonton later today to drop the boat off to get trucked north, then flying to Whitehorse on Wednesday.
Go Beyond
~Cam
SOUNDS LIKE A GIANT PARTY GROUP COULD BE FORMING AT THE MOUTH OF THE MACKENZIE RIVER - SAILING VESSEL BALTHAZAR IS GOING DOWN THE RIVER TO THE SEA ICE...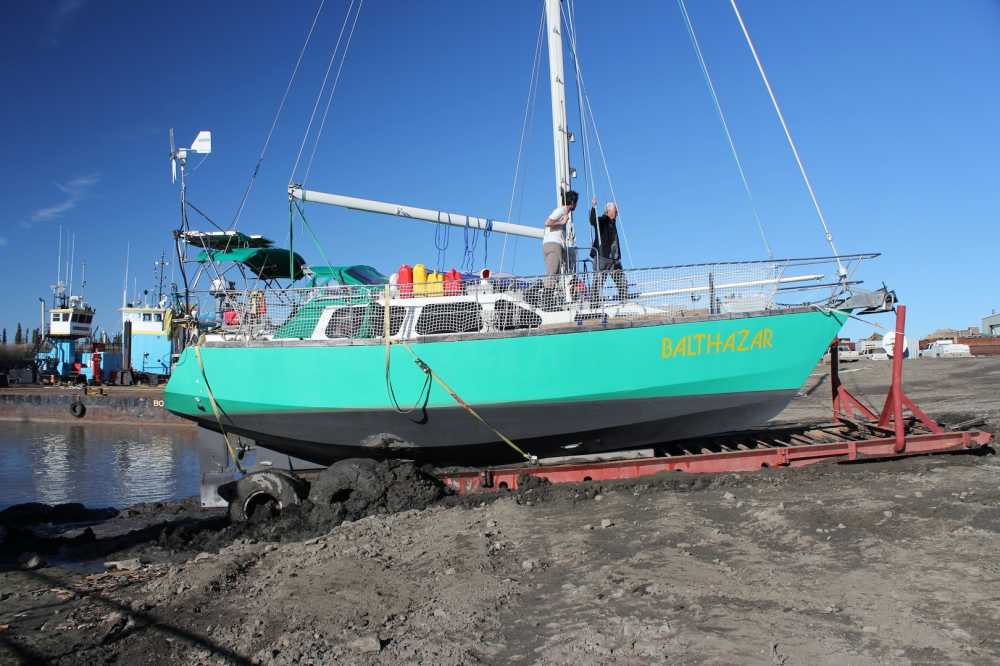 The departure is!


That is, the ice begins to melt and the coast begins to clear! Hopefully we will start Monday, July 8. Tomorrow, we will make last-minute preparations, fresh food purchases for the next two weeks, full of water etc..

The descent of the Mackenzie River will take us two days (with a stop to sleep at anchor). Then we think to stop at Shingle Pt We are told that there are Inuit who gather there each year to fish (beluga whale). It can make a good start reporting on this second part of our journey in the Far North!

This week, we received some guests on board, including Laurence, a young man who works in original Inuit site Horizon North. Tonight we made a party out aboard Balthazar, beer and wine menu to thank the construction workers.

Clear

- See more at: http://www.voilierbalthazar.ca/passage-du-nord-ouest#sthash.nKWw3hdo.dpuf